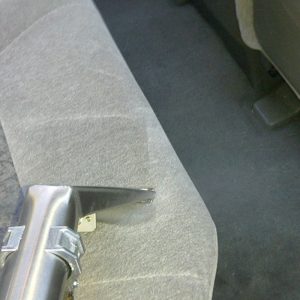 There is no alternative to professional carpet cleaning. Your carpet needs maintenance and professional carpet cleaning is a part of the process. But what about the frequent sudden spills and stains on your carpet? You don't want to visit a professional carpet cleaning office every time there is a small spill. In this scenario, basic knowledge about carpet cleaning is so important. Here are 6 simple tips on how to clean your carpet in these situations:
Blot Always
To remove spills, use a paper towel or clean cloth and carefully blot from outside-in. The purpose is to soak in moisture as much as possible. Make sure not to scrub or rub as it will only cause the stain to spread further. 
Don't Use Shop-Bought Stain Removers 
Unfortunately, many of the shop-bought removers do more damage than good. If you have no idea about carpet cleaning products, don't buy any. Switch to a homemade solution of water and vinegar to remove the stains. 
Wax Removing Method
We use candles to celebrate different occasions. But what if wax drops onto your carpet? Most people end up pulling out some fibres from the carpet while trying to remove wax. It's possible to remove the wax without damaging the carpet. Place a warm cloth on the spot and move a hot iron on it. It will soften the wax. Use a blunt knife and scrape the wax off the surface. 
Vacuum Regularly
Though vacuuming does not remove all the dust, bacteria and allergens trapped into the carpet fibres, make sure to do it regularly in order to keep your carpet as clean as possible. Dust and dirt tend to stick to the bottom and damage the fibres. Regular cleaning will keep your carpet in tip-top condition and also add to its lifespan. 
Invest in Protection 
Protection is better than repair! And remember some damages are beyond repair. Invest in carpet protection to prevent stains from affecting the fibre. If you have bought an expensive carpet, it is worth spending a little more on protection. Any such protection will prevent dirt from sticking to the fibre. It will make carpet cleaning a lot easier, protect its shine and ensure its longevity. 
Hire Carpet Cleaning Professionals 
In addition to following the above-mentioned tips, you should hire professional carpet cleaning experts regularly. The frequency of cleaning depends on the extent of the use of your carpet. 
Annual cleaning is a good start- but if you have a pet, make sure to get your carpet cleaned once every six months. If you have a big family and your carpet withstands frequent footsteps, more regular cleaning is required to keep it spick and span. If you live on your own, cleaning it once every 18 months will do. Once your carpet undergoes professional cleaning treatment, you will be amazed to see the difference. 
Final Words
There are several carpet cleaners in Perth's Northern Suburbs. Visit their websites, check their offers, read customer feedback and make a wise decision as to making the best selection for the job at hand.